Do you become irritated when your weld comes out like Swiss cheese (with porous texture) after it's finished? And, you were wondering why the problem occurred.
The answer, as you might expect, is rather basic: You forgot to pre-heat the rod before welding.
Wait, if the welding process generates heat, why do welding rods need to be heated?
That's an excellent question! Here's why.
Welding rods may become damp. When electricity from welding comes into contact with water, strange things occur. Heating, as you know, can drive moisture away. However, existing moisture levels in welding rods might cause weld defects such as porosity, gas inclusion, and toe cracks.
We understand that the high temperature used in welding can convert water to steam. As a result, this steam can cause hot air bubbles to develop within the weld. Of course, these hot air pockets will subsequently lead to faults in the connection or weld. The joint will not be uniform or homogeneous, and as a result, it will experience significant failure
The simplest answer for all of these issues is to preheat the welding electrodes before using them. But how do we go about doing it in practice? What else should we be aware of? I'll go through everything in this detailed tutorial. 
Let's get started.
How Long Do Welding Rods Last?
Yes, it is true. It also depends on the type of rod you are using and the storage environment. The condition in which the rod is stored may have a significant impact on its shelf life.
So, just how long do welding rods last? If maintained at a temperature of 50-90°F and relative humidity of 50%, ESAB states that their rods have a shelf life as stated in the table below:
| | | |
| --- | --- | --- |
| Welding Rod | Package type | Shelf life |
| Atom Arc Low Hydrogen Electrodes | Hermetically sealed cans | 5 years |
| Atom Arc Low Hydrogen/Low Alloy Electrodes | Hermetically sealed cans | 5 years |
| Sureweld Carbon Steel Electrodes | Hermetically sealed cans | 2 years |
| Sureweld Carbon Steel Electrodes | Other packages | I year |
| Arcaloy Stainless Steel Electrodes | Hermetically sealed cans | 5 years |
| Arcaloy Stainless Steel Electrodes | Other packages | I year |
The 6010 rods can last for years if stored in a dry area and kept away from moisture. As a result, I could utilize the 6010 rods in my garage for years without any problems. It is not, however, the case with all welding electrodes.
Let's look at the most popular structural welder rod – 7018 (AKA Low hydrogen rod). This implies that the coating on the rod has a low level of hydrogen, which helps to avoid fractures in the weld and produces less spatter.
Is this offer too good to be true? It kind of is… The limitation is that because the rod readily absorbs moisture, it becomes useless. As a result, the storage conditions for 7018 are significant. So, how can we store them, and do we require any particular storage or equipment?
7018 Welding Electrode Storage Conditions
The storage condition of the welding electrode (particularly for 7018) has a significant impact on its shelf life. This is why these low hydrogen rods are sold in a hermetically sealed container. External dampness is kept out by the container's hermetic seal.
The rod must be kept dry and stored at a higher temperature after it has been opened to prevent moisture or hydrogen absorption from the air. You can put the opened containers in a cupboard or a rod oven set to 250 to 300°F.
Another important point to keep in mind you don't want to leave the rods out for more than four hours at a time. When kept outside longer, the rod absorbs enough moisture to lose its low hydrogen quality and all of its benefits. As a result, you should only bring out enough rods that you expect you'll need for a particular work.
It's a good question: what should you do with the ones that you inadvertently keep out for too long? Some experts in the business, however, argue that it is a good habit, especially in the construction and heavy manufacturing sectors. In contrast, Standard claims otherwise because not all firms are willing to toss away rods since they are not inexpensive.
Indeed, there is a technique for re drying the rods that will remove all moisture and restore their characteristics. So, how do we go about it?
(Welding rods or electrodes with the label EXXX8 are all low-hydrogen electrodes. The number '8′ at the end indicates a low-hydrogen coating) 
How do you keep 7018 welding rods dry?
Let's get right to the most important issues. How do you keep 7018 welding rods dry? What temperatures should you use?
For a 7018 rod, the normal (AWS A 5.1) recommendation is 500–800°F for 1 hour or as directed by the manufacturer. The following temperatures are suggested by leading welding rod manufacturers. These are shown in the welding rod temperature table below.
   
  Re-drying Temperature
  Condition
  Pre-drying Temperature
  E7018,E7028,(at 1 hour)
  E8018,E9018,E10018,E11018, (At 1 hour)
Electrodes exposed to air for less than one week, no direct contact with water.    
    N/A
650 to 750      
  700 to 800  
  Electrodes which have come in  direct contact with water or which have been exposed to high humidity
  180 to 220  
  650 to 750  
  700 to 800  
Lincoln Electric Low Hydrogen Electrode Re-drying temperature chart.
| | | |
| --- | --- | --- |
| Welding Rod | Open Carton | Reconditioning |
| Atom Arc and  Atom Arc Alloys (Low Hydrogen rods especially 7018) | 225 to 300 | 1 hour at 700 |
ESAB Low Hydrogen Electrode Re drying temperature chart.
The 7018 rods on the market are far more moisture resistant due to technological progress. Following weld, rod numbers indicate their type: E7018R, E2018HXR (H4R, H2R, H8R), and so on. This implies that they are subjected to a series of tests for moisture absorption resistance (the letter R shows this)
How long can a 7018 remain in the oven? This is determined by the manufacturer. Some we may keep outside for almost 9 hours, whereas others we must put in an airtight container for four hours. 
Steps How To Re Dry A 7018 Welding Rod
Steps in redrying welding rods:
The rods must be taken out of the can and placed in a rod oven. The rods should not be packed together, but rather dispersed in the oven.
The rods should then be put in the oven after it has reached half of the re-drying temperature and kept at that level for 30 minutes. 
Next, the oven should be heated to the re-drying temperature for 1 hour.
If the coating on your rods deteriorates, frays, or flakes off while welding, throw them out. You won't get the expected result with the rod anymore. 
Don'ts in redrying of welding rods:
The rods should not be subjected to temperatures above those recommended by the manufacturer or if not mentioned, they should be dried completely.
Re-drying three times or more.
Drying at a lower temperature for many hours is not the same as drying to specific or industry standards. 
Mixing low hydrogen rods with nonlow hydrogen rods when re-drying because they have different temperature ranges for re-drying and absorb moisture in various ways. 
This brings us to the following questions;
What about other welding rods? Which welding rods need to be stored in an oven? Also, do we to preheat them before welding? Do I need a rod oven for those particular welding?
Are Able To Dry Welding Rods In A Oven?
The table below offers a summary of the many welding rods and their storage conditions, as well as re-conditioning procedures.
| | | |
| --- | --- | --- |
| Item Specifications | Open Carton | Re-conditioning |
| Mild Steel and Low Alloy Cellulosic-6010,6011,7010,8010 | Dry at room temperature | Not recommended |
| Mild Steel-6012,6013,6022,7014,7024 | 100 to 130 | 250 to 300  at 1 hour |
| Mild Steel, Low Hydrogen-7018,8018,9015,9018,10018,11018,12018 | 250 to 300 | 500 to 800 at 1 to 2 hours |
If you only use 6010, 6011 rods, or any other rod in this category, you don't need any specialized ovens or facilities. All you need is a cabinet to keep your rods safe and dry.
In the end, however, nothing compares to 7018 rods in terms of smoothness of weld and ease of weld management. So, if you enjoy 7018 rods as much as I do, I would recommend investing in a small rod oven based on your needs. While this may appear to be a significant investment, at first sight, it will pay off
I would strongly advise you to obtain a rod oven, be safe, and keep your environment secure. Welding rod ovens are becoming more affordable, and they can even accommodate ten pounds or less while taking up little space in your garage.
Conclusion
I hope that this article has provided you with a better understanding of the importance of preheating welding rods before welding. Storage conditions and the sort of rod involved would influence whether or not you require a rod oven. It's a good idea to get a tiny rod oven for 7018 rods.
Any moisture may cause internal metal components to corrode and develop flaws or other faults.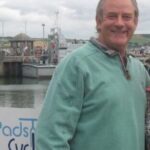 Paul Dixon is a certified welder with a wealth of experience in welding and related technologies. He started his career as an apprenticeship in welding, where he learned the ropes and acquired extensive skills in the craft.
Over the years, Paul has continued to sharpen his expertise, earning him top-rated welding certification. He remains one of the most outstanding welders in the industry.