Welding gas is an essential part of welding, and it's important to know how much it costs, where you can buy it from, and what alternatives are available.
If you're a beginner welder or just starting out in the metalworking industry, there are many factors to consider before making any purchasing decisions.
In this blog post, we'll look at the cost of welding gas and discuss why understanding the various types available on the market is so important when deciding what kind to use for your project.
We will also explore different locations where you can buy welding gas as well as alternative fuel options if necessary.
By exploring these topics thoroughly, welders everywhere will be better equipped to make informed decisions regarding their future purchases.
Welding Gas – A Complete Guide!
Gasp at the variety of welding gases! From argon to helium, it's like a chemistry class on wheels.
Welding gas is the fuel that helps shape metals. It's a mix of gases for different welding applications. Knowing about welding gases is important. It affects the final outcome of any project.
Look at this table for a summary:
| Gas Type | Applications | Advantages |
| --- | --- | --- |
| Acetylene | Welding & Cutting | High temp flame, cutting capabilities, and flame adjustment |
| Argon | TIG Welding | Non-reactive. Good for stainless steel and aluminum, protects against corrosion |
| Carbon Dioxide | MIG Welding | Affordable, penetrates metals |
| Oxygen | Oxy-fuel Welding | Combustion, higher flame temp. Ideal for thick materials |
Prices vary by location, vendor, brand, and quantity. So choose wisely according to needs, budget, and manufacturer's guidelines. Don't underestimate the importance of proper welding gases. Quality results depend on it!
Types of Welding Gas
Welding gas is used in the welding process. It comes in different types. Welders must understand the various types of welding gases for efficient performance.
A table below shows the commonly used welding gases and their properties:
| Type of Welding Gas | Properties |
| --- | --- |
| Argon | Smoother and cleaner welds |
| Carbon Dioxide (CO2) | Economical and effective for carbon steel |
| Oxygen (O2) | Enhances arc characteristics and supports combustion |
| Helium (He) | High penetration welds on thicker materials |
| Nitrogen (N2) | Used for plasma cutting and purging |
Sometimes, mixed gases like argon-carbon dioxide are necessary.
Carl von Linde developed industrial gases like welding gases in 1895. This invention boosted Linde AG as one of the biggest gas producers worldwide.
Knowledge of the type of welding gas to suit your needs before purchasing can save money and produce excellent results. The welding gas cost can be affected by numerous factors. However, the most important factor is how much you're willing to spend.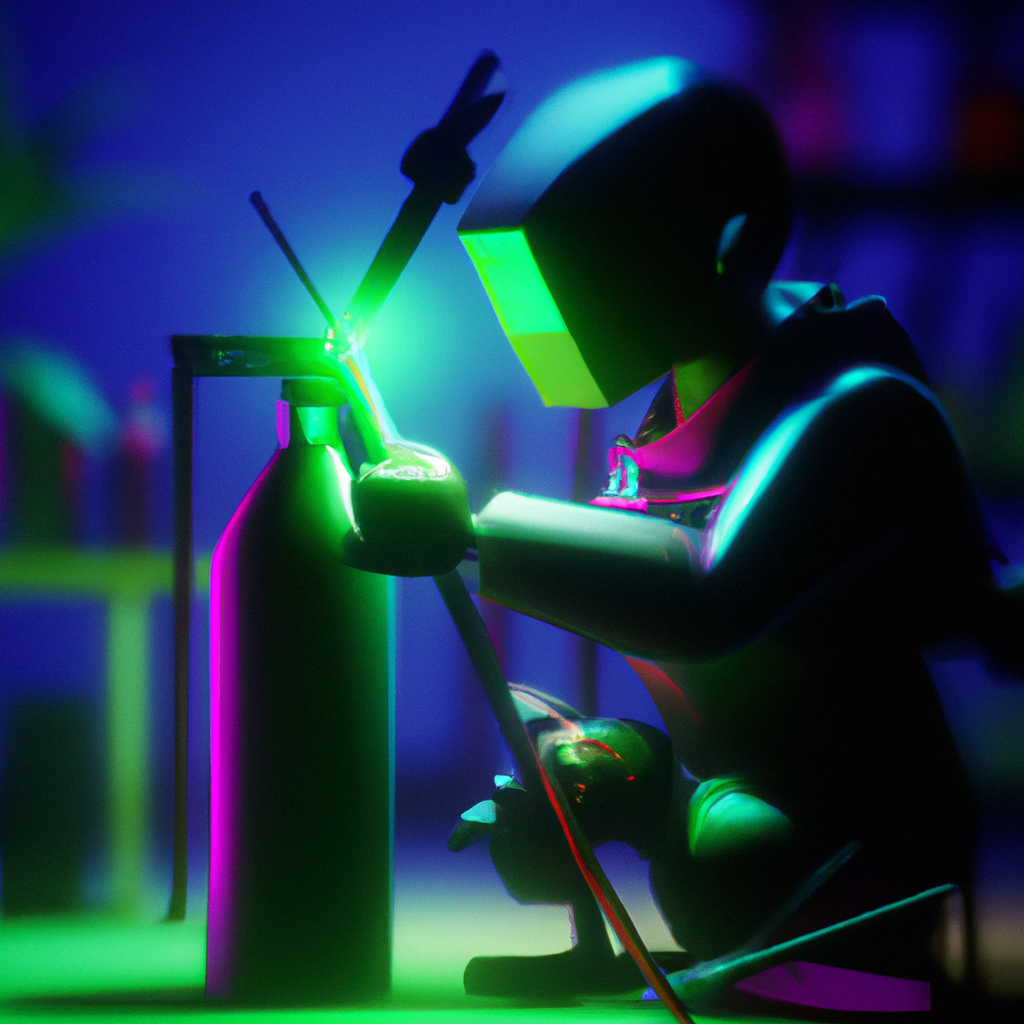 Factors That Affect Welding Gas Cost
To understand the factors affecting welding gas cost, delve into location, quantity, and supplier. These factors play a crucial role in determining the market price and can significantly impact your welding budget. Let's explore each sub-section to find the best solution for your welding gas needs.
Location
Geographic location plays a major role in the cost of welding gas. Transportation costs, availability of suppliers, shipping fees, and economic environment all factor into the total cost.
In remote locations, extra fees may be incurred when needing special transportation or limited delivery windows. To save money, it's best to select a regional distributor near the customer's site and keep tabs on local and country policies related to imports and currency value.
For those looking to purchase welding gas in bulk, keep in mind that quantity is more important than quality. With wise buying decisions and budget constraints, buying welding gas can be an affordable endeavor.
Quantity
Gas usage is an important factor in welding, with more gas leading to higher costs. Optimal gas usage leads to an affordable cost. Experienced welders can often use less gas than inexperienced ones due to their expertise.
To save on expenses, regulators and flow meters should be regularly recalibrated or rechecked.
Finding a welding gas supplier is like finding a life partner; you need someone reliable, trustworthy, and willing to stick with you.
Supplier
When it comes to the cost of welding gas, many elements can affect what you pay. One important part is the source of your gas. The supplier you choose has a big influence on rates, quality, and availability of welding gases in your area.
For a comparison of some popular US welding gas providers, check out this table:
| Supplier | Cylinder Exchange Cost (20 cu.ft.) | New Cylinder Cost (80 cu.ft.) | Delivery Available? |
| --- | --- | --- | --- |
| Airgas | $32-$40 | $199-$249 | Yes |
| Praxair | $35-$44 | $202-$310 | Yes |
| Northern Gas & Welding Supply | $32-$38 | N/A | Yes |
| Home Depot | $28-$30 | N/A | No |
Remember – prices can depend on your location, discounts, contracts, and other factors. It is always wise to compare several suppliers for the best deal for you.
Also, not all suppliers provide the same gas mixtures or purity levels. Some may specialize in particular welding applications or have extra services like safety inspections or training. So, before you select a supplier based on price, consider their reputation, reliability, and how their offerings match your job needs.
Why pay for therapy when you can just watch the price of welding gas skyrocket?
Welding Gas Prices by Type
To understand the prices of various welding gases, dive into the section about welding gas prices by type, with a focus on oxygen, acetylene, argon, CO2, and helium. We'll break down the different costs associated with each type of gas and explore the benefits of each one for your welding projects.
Oxygen
A colorless, odorless gas, making up 21% of the Earth's atmosphere, is used in metalworking. It's known for its oxidizing and flammable properties.
Oxygen is often called the "life-sustaining gas" as it supports respiration.
In welding, oxygen boosts flame temperatures. This quickens and improves the cutting or welding process. Oxygen cylinders come in all sizes – from small and portable to large, high-pressure tanks.
Prices of oxygen vary. Factors like market demand, supply availability, and location affect the cost. So it's wise to do some research and compare prices before buying or renting.
Fun Fact: In 2020, the global industrial gas market was worth around $85 billion USD. But at least sparks are still free!
Acetylene
Cylinder Size (in CF):
Airgas – $103.29
Praxair – $100.25
Messer – $108.22
Acetylene has a unique feature. It can reach up to 5,632°F or 3,100°C when burned with oxygen. It is used for welding, cutting and brazing.
Staying competitive in the welding industry is key. Cost-cutting measures are essential. Welders who hesitate may miss out on potential customer losses and cost savings. So, they should get welding equipment and materials at the lowest price points. Argon gas keeps welding prices high and welds looking slick.
Argon
This section is about a certain welding gas used for welding. It shields the weld area from air and creates good welds. Let's check out the prices for Argon gas.
See the table:
| Type | Price per cubic foot |
| --- | --- |
| Argon | $0.035 – $0.06 |
Note that prices differ depending on the area and provider. This table is just a guide.
When getting Argon gas or other welding gas, consider quality and purity. Plus, factor in delivery and cylinder rental fees.
My friend in manufacturing always researches different providers. He looks at prices, services and reviews from past customers to make sure of quality and reliability.
Why not have a CO2 welding gas print instead of a carbon footprint?
CO2
CO2 is an odourless, non-flammable welding gas. It's often used in MIG welding to make a stable arc and reduce spatter. CO2 gas can be on its own or mixed with other gases like Argon.
It has many uses, like carbonation in the beverage biz, as a fire suppressant, and oil recovery operations.
CO2 prices vary. Shop around to get the best deals, 'cause prices change over time. Welding Productivity Magazine says, "CO2 prices haven't changed much but delivery costs have risen." Helium prices are increasing faster than a kid's party balloon!
Helium
Helium is a non-toxic, non-flammable, and odorless gas. It has the lowest density of any other elemental gas. Therefore, it's great for welding! It's used with argon or a mixture of argon and carbon dioxide, which increases heat input, allowing for larger volume welds to be created more rapidly.
Plus, its lower ionization potential helps with electrical conductivity. Sadly, helium prices have been on the rise due to limited supply and manufacturing demands like welding.
Still, there are ways to lower expenses. Substituting alternative gases, blending mixtures, or outsourcing/sharing costs with local businesses may help. But beware – extra fees with welding gas can make you feel like you're losing money faster than a welder loses their patience with a faulty torch!
Additional Costs and Fees
To understand the additional costs and fees that can come with welding gas, delve into the section of "Additional Costs and Fees" with a focus on "Cylinder Rental, Hazmat Fees" as one possible solution.
Cylinder Rental
Interested in renting gas containers? Here's what you need to know about LPG Cylinder Rental.
Cylinder Rental: $50 for 1-year contract.
Cylinder Refill: $20 per cylinder.
Late Fee: $10 per month, per cylinder.
Be aware! Late fees will be applied if the cylinders are not returned on time. Moreover, damages or lost cylinders may have extra charges.
Don't miss out on this important info and make sure you're fully protected when it comes to LPG Cylinder Rental. Get in touch with us for help.
Hazmat Fees
Shipments with hazardous materials or items need Special Handling and Extra Fees for safe packaging and transportation. These fees are known as Hazardous Materials Fees. Here's a table to show the amounts charged by shipping carriers in the US:
| | |
| --- | --- |
| Shipping Carrier | Hazmat Fee per Package |
| FedEx Ground | $37.50 |
| UPS Ground | $33.00 |
| DHL Express Worldwide | $75.00 |
However, these fees can vary depending on weight, type of hazardous material, and geographical location. Plus, there are other costs like Hazmat Boxes that cost $20 – $60 and UN Approved containers for bulk shipments that cost $200-$400.
Don't get caught off guard! Include these extra fees in your shipping budget plan. They guarantee safety and compliance with federal regulations. You may need more than welding gas to fix your bank account after all these extra fees.
Where to Buy Welding Gas
To find the best solutions for buying welding gas, you need to know the various sources available. Here, you'll learn about two popular sources for welding gas – local welding supply stores and online suppliers. Each sub-section offers unique advantages, so keep reading to get all the details.
Local Welding Supply Stores
Need welding gas? Many retailers near you stock tanks and cylinders for your welding needs. Specialty stores serve tradespeople and DIYers, with quality products.
Look for certified sellers who have competitive prices and offer various types of gas like oxygen, argon and propane. Professionals at these stores can answer your questions about the equipment you need.
Do some research on customer reviews and ratings to make the best decision. Check out rental services if you don't need the equipment often – this could save you money.
Find local welding suppliers to build a long-term relationship. Get expert advice and go to one of these outlets today to get the gear for your projects.
Want it delivered online? That's an option too. Now all you have to do is learn how to use the welding equipment!
Online Suppliers
Are you needing welding gas? There's loads of options to get it online. Different retailers offer different types, and prices vary depending on the supplier.
To help you out, we've made a table of all the popular suppliers and their products & prices. You can compare them all and find the best deal for you.
When you're deciding, there's a few things to think about. Delivery, shipping, and minimum orders can all affect your choice. Check these out before you make a final decision.
Pro Tip: If you need welding gas often, it's worth buying in bulk or signing up for a subscription. That way, you can save money over time. So, save a penny, weld a penny!
The table of popular suppliers and their products & prices is as follows:
| Supplier | Product | Price |
| --- | --- | --- |
| Supplier A | Argon | $130 |
| Supplier B | Argon Mix | $120 |
| Supplier C | CO2 | $100 |
| Supplier D | Argon/CO2 Mix | $140 |
Tips for Saving Money on Welding Gas
To reduce expenses on welding gas, there are many techniques to save money. Here are some tips:
Invest in big cylinders
Use the right method of welding
Maintain welding equipment
Compare prices from distributors
Buy during promotions for discounts
Rent cylinders if don't use frequently
Remember, owning a welding machine doesn't make you an expert. Doing projects beyond your skillset will lead to waste and higher costs.
I used to struggle with finances, but learnt that taking care of equipment and being careful with it, can save time and money in the long run.
Conclusion
Welding gas price differ. Argon CO2 mixes, helium, nitrogen are common. Cost can be from $20 to $300 per cylinder. Buying a cylinder is more cost-effective than renting. Buy instead of rent if you use welding gas often. Pro Tip: Buy a bigger cylinder for long-term cost savings.
Frequently Asked Questions
How much does welding gas cost?
The cost of welding gas depends on the type of gas, the size of the tank, and the supplier. Typically, a small tank of MIG welding gas costs around $30-$50, while larger tanks can cost upwards of $200.
How often do I need to refill my welding gas tank?
The frequency of refilling your welding gas tank depends on the size of the tank, the amount of welding done, and the type of gas used. Small tanks may need to be refilled every few projects, while larger tanks can last for weeks or even months.
Can I exchange my welding gas tank for a full one?
Yes, many suppliers offer a tank exchange program where you can bring in your empty tank and exchange it for a full one for a discounted price. This is often more cost-effective than buying a new tank outright.
Can I lease a welding gas tank instead of buying one?
Yes, many welding gas suppliers offer tank leasing programs which are a good option for those who only need to use welding gas occasionally. The cost of leasing varies depending on the size of the tank and the supplier.
Are there any safety precautions I need to take when using welding gas?
Yes, welding gas can be dangerous if not handled properly. It is important to store the gas in a cool, dry place away from heat sources, and to use proper ventilation when welding. It is also important to read and follow all safety instructions provided by the gas supplier.
Can I use any type of welding gas for any type of welding?
No, different types of welding require different types of gas. For example, MIG welding typically uses a mixture of argon and carbon dioxide, while TIG welding often uses pure argon. It is important to consult with a welding gas supplier to determine the best gas for your specific welding needs.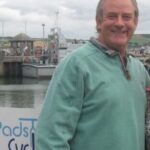 Paul Dixon is a certified welder with a wealth of experience in welding and related technologies. He started his career as an apprenticeship in welding, where he learned the ropes and acquired extensive skills in the craft.
Over the years, Paul has continued to sharpen his expertise, earning him top-rated welding certification. He remains one of the most outstanding welders in the industry.